Looking for some good old-fashioned, non-screen entertainment? Play a game. Here's my thing, though: I usually don't want to play a game that takes longer to explain than to play. I enjoy games that are fairly easy to pick up but that aren't boring. There's an art to creating games like that.
So, in no particular order, here are some of my favorites and why I enjoy them: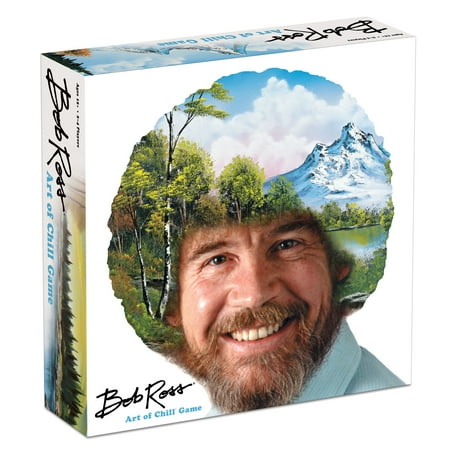 (2-4 players, ~30m playing time)
Didn't see that one coming, did you? My wife bought this for me for Christmas after she saw it at Target and noticed that the reviews for it were actually positive. We're big Bob Ross fans, so we enjoy the theme and aesthetic of the game. The game-play is complex enough to not be lame but easy enough for someone to catch on rather quickly. In summary, it's just a fun, chill game for those new to board games and those who would never imagine buying a good board game at Target. If you ever wanted to paint like Bob Ross, here's your chance (no actual painting required).
(2-4 players, ~45m playing time)
I would be remiss if I didn't include Pandemic on my list. What initially intrigued me about this game is that it's cooperative. In other words, you have to work as a team (each person with different abilities) against the game, which is spreading viruses all over the world. There are different levels of difficulty, but no matter what level you're playing at, it's intense.
(3-12 players, ~40m playing time)
This is my favorite party game. The premise of the game is to communicate a thing, saying or whatever is on your card by only using the emojis and symbols that are on the board. Everyone else has to guess what you're trying to communicate, and the first person to get it right gets the points. Simple concept. Lots of fun.
(2-7 players, ~45m playing time)
This is probably my favorite card game (sorry, Dominion). Gather beans. Trade beans. Plant beans. Harvest beans. Get coins. I enjoy the trading aspect of this game — it keeps things interesting and the competition tense.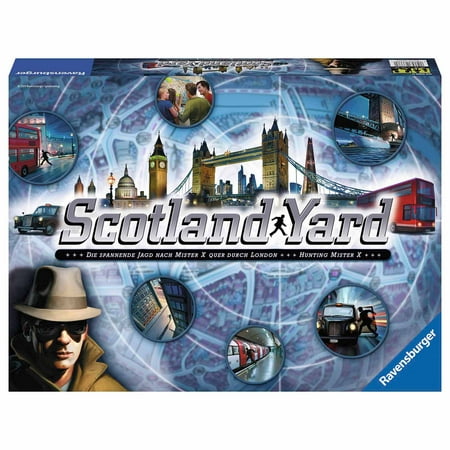 (3-6 players, ~45m playing time)
This game is semi-cooperative. It's everyone vs. one person. The one person, Mr. X, has to run away from Scotland Yard (everyone else) on a map of London using taxis, buses or trains. Being Mr. X is super stressful, but super satisfying when you win. Will teamwork win the day or will the bad guy get away?
(2-5 players, ~30-60m playing time)
You may know this as Ticket to Ride, but I like the German version better. There are actually a lot of boards for Ticket to Ride, and I would suggest getting any of the ones that are not the American map. They're just more interesting, and honestly, Americans would do well to learn some world geography.
***
If you're the kind of person who doesn't mind rules that are a bit more complicated, here are a few games that might interest you:
(2 players, ~30-180m playing time)
The concept is simple. Everything else, not so much. I'm still learning this one, but it's fun to play one of the oldest continually-played board games in the world.
(1-4 players, ~90m playing time)
Ever want to build your own castle? Well, here's your chance! Build the most eccentric castle to gain the most points. I enjoy this game because it can be fun with three people, which is always a weird number in gaming. You can also play it by yourself…though I don't see the appeal of that.
(2-4 players, ~60-90m playing time)
This is another good LOTR-esque cooperative game, but it takes a good bit of time to set everything up. Once you do, you'll be transported to the land of Andor to set off on a series of epic quests. If you plan on playing, just make sure to have a nice free block of time to set up and play.
(2-4 players, ~40m playing time)
Dominion is a fun deck-building game. The only thing that makes this game slightly complicated is reading all the descriptions of what the cards do. It's an enjoyable game, but at this point, I think I need to get an expansion pack to make things a bit more interesting.
***
Whether you're working together with friends or trying to destroy them, board games are a great way to spend quality time with other people (especially when food is included). Have any you'd like to add to my list?